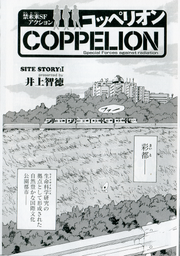 Saito (彩都) is a suburban area garden town located in Ibaraki , Osaka. In the manga, it is a special region zone which is under controlled by the government, general public intrusion is prohibited by law. It is near to the JGSDF 3rd Division Technical School - four stations away by the Monorail.
Note: You can view the real world comparisons of this location with the extra manga chapters Site Story here:
Ad blocker interference detected!
Wikia is a free-to-use site that makes money from advertising. We have a modified experience for viewers using ad blockers

Wikia is not accessible if you've made further modifications. Remove the custom ad blocker rule(s) and the page will load as expected.